Bolton Lads and Girls Club
Working with the youngsters at BLGC we helped brand their new space.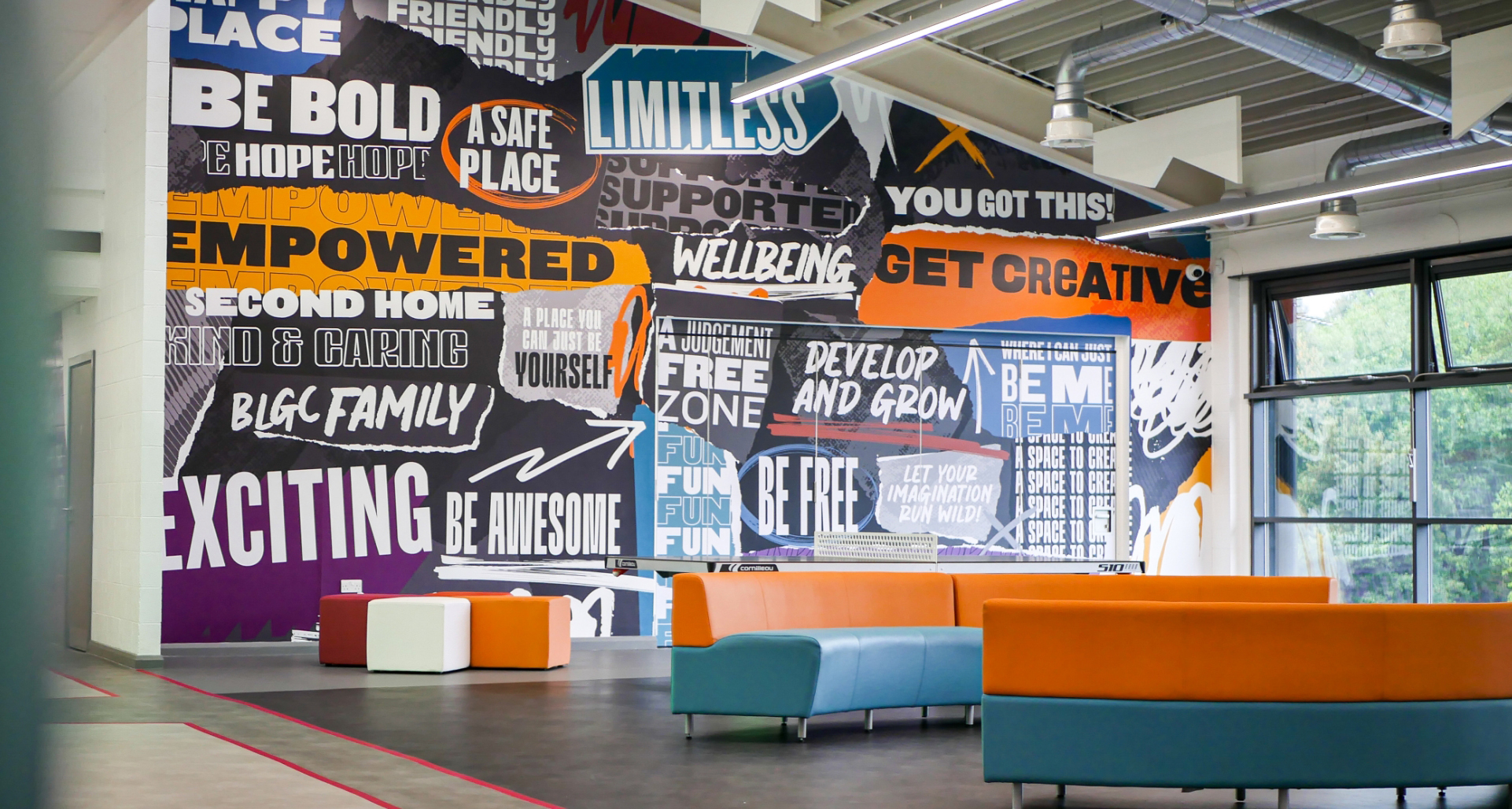 We're so proud to have produced these graphics for the Bolton Lads & Girls Club fantastic new home.
We take immense pride in having had the privilege of creating these vibrant graphics for the Bolton Lads & Girls Club's remarkable new home. It's a rare occasion to be part of a project of this magnitude – a transformation of a building that stands as a beacon of hope in our community. Supporting such a vital charity that plays an integral role in our town's fabric. Working closely with our client, the visionary Karen D Edwards OBE CMgr, was very inspiring.
One of the most rewarding aspects was involving the children themselves, who participated in workshops, contributing their creativity and ideas to shape the designs and content. Their enthusiasm and fresh perspectives infused the project with a unique energy. We are immensely grateful to Team BLGC for entrusting us with this opportunity to be part of something so special. Together, we've not only adorned the walls of a building but helped tell their story of inspiration, creativity, and community spirit that will resonate for years to come.